This page details the framework as a whole, in order to help provide a full picture of what's available. If you don't find what you're looking for here, reach out for support and we'll do our best to explain 🙂
Core Class Hierarchy
In this image, you'll find the core classes of VisAI and where they inherit from. If you're unfamiliar with VisAI or just AI in general, it'll help you identify all the moving pieces.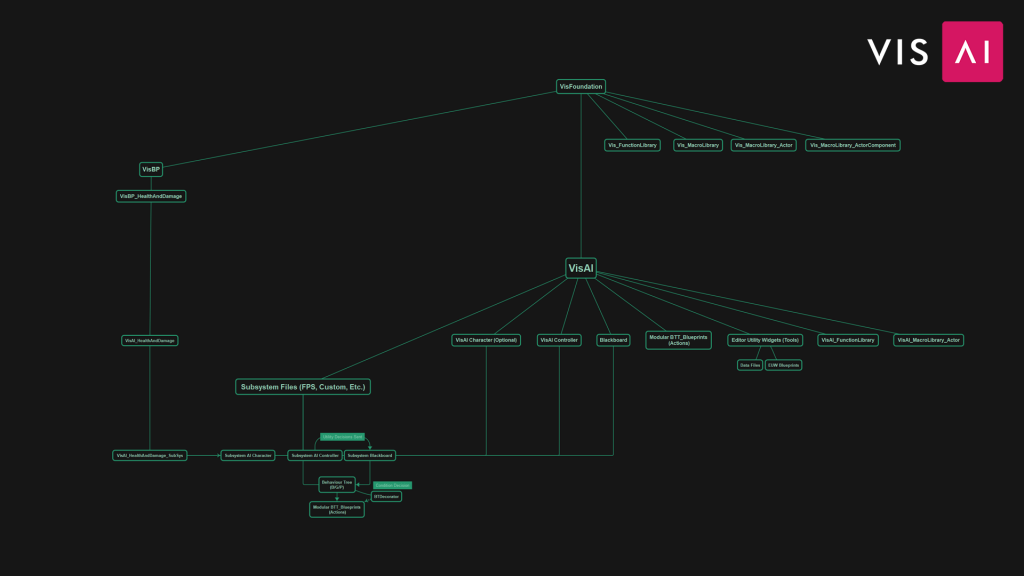 Subsystem Hierarchy
Below you'll see an outline of the files provided in each VisAI Subsystem.
You can learn more about Subsystems on the VisAI Subsystems page here.
AI Toolkit Hierarchy
In this image, you'll see all that the AI toolkit offers as of VisAI 1.3. Use the toolkit to your advantage to speed up your development process and access advanced features with ease.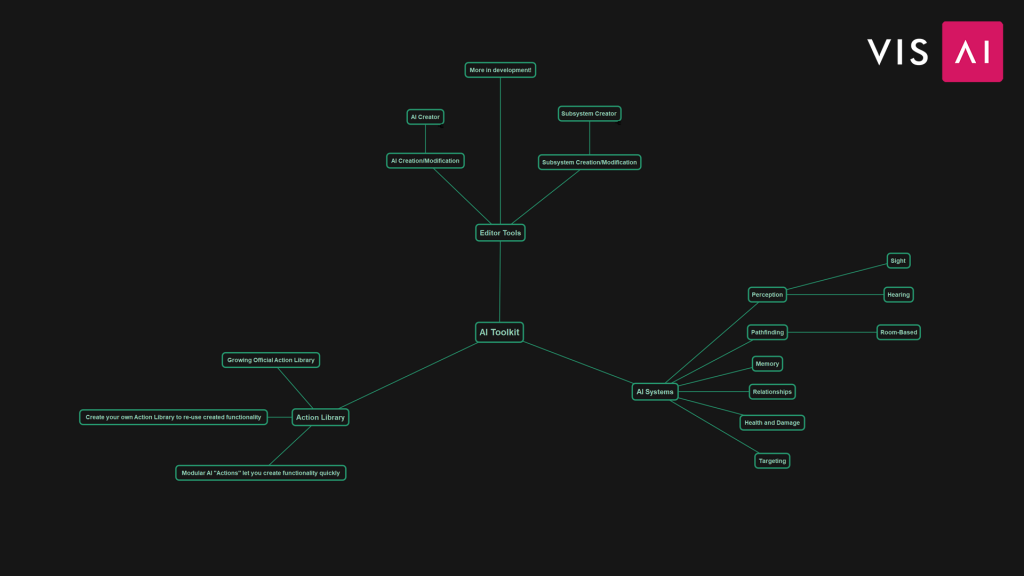 Learn more about the AI Toolkit here.

That's all for Getting Started! If you want to learn a little more about what's available to you, check out the AI Toolkit page or the AI Subsystems page. Remember to send a message to support if you're having any troubles 🙂