Subsystems are designed to give you a section of VisAI that can fully modify the base framework to its needs, without breaking update compatibility. It's a main hub for specific sets of AI. As an example, VisAI – FPS is it's own subsystem; as well as VisAI – Companion, and others.
VisAI Subsystems inherit from framework files, allowing them to modify the framework without changing the framework files. This allows each framework to drastically change the way that VisAI works to fit it's needs.
VisAI comes with a template by default, but if you've purchased a themed pack, you'll also receive its features.
The VisAI Template is designed to be used as a custom subsystem. You can create a new Subsystem from the template by using the Subsystem Creator Tool.
Each template comes with a set of files that inherit from the framework, ready to be modified.
You'll find a template in every VisAI pack.
You can find more information on templates here.

The VisAI FPS pack is designed to give you a blank template for creating FPS AI in Unreal Engine. You'll find a variety of common FPS behaviours such as looking for enemies, searching for a lost enemy, firing, melee attacks, and more.
You can purchase VisAI – FPS here.
You'll find more information on the pack here.

VisAI – Companion includes an advanced, easy to extend AI that comes with a variety of behaviours, systems, and features. You'll find a complete Command System, Aggro System, Interaction System, and more. This AI is geared towards RPG games, Adventure Games, Certain FPS Game-types such as Hostages/AI Squads, and more.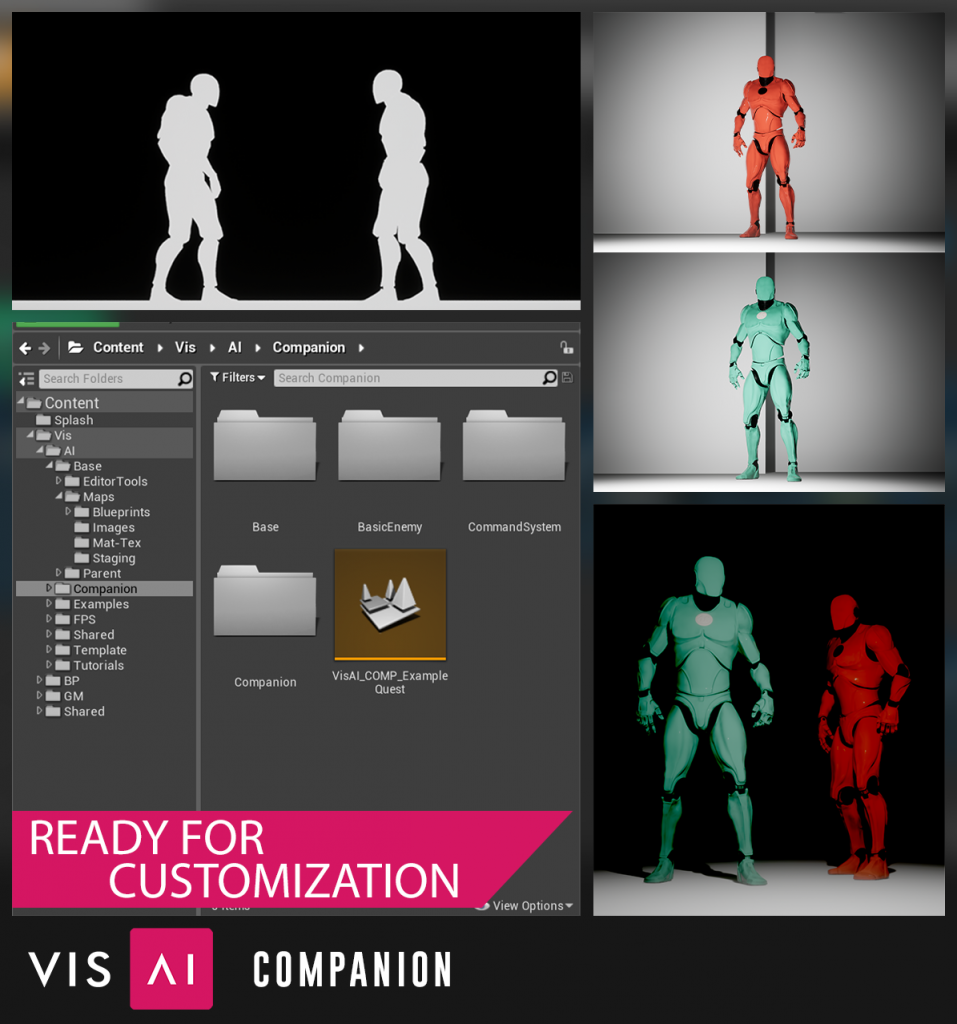 You can purchase VisAI – Companion here(Unreleased).
You'll find more information on the pack here.
Articles